Recognize this right wing extremist?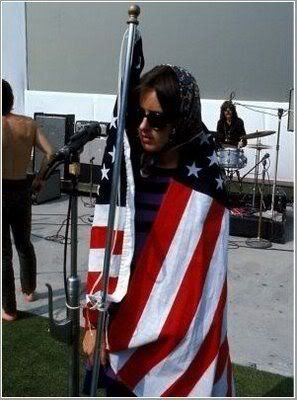 Or just like Marianne of France this photo could be an allegorical personification of The Great Society.Grace as the Mother America.The American grace.The grace of America.
What was in her mind wearing the flag?Was she just goofing around or she made a statement?You Yanks should know better than me.So why don't you tell me?Give a loose to your imagination.
Maybe she was just drunk as a skunk.I like that phrase .In these parts we say ''drunk as a Russian'- it used to be my way of intoxication.